Gas cooktops feature either four of five burners in 36- or 30-inch widths. All of these models include burners with a variety of heat outputs. Easily accomplish any task--from melting and simmering to stir-frying and sauteing--and move cookware between burners effortlessly on full-width, cast-iron grates.   
Considerations:

Utilizes natural gas or propane to fuel burners 

Choose between two surface styling options: stainless steel with cast-iron grates or gas-on-glass 

Offers increased control of cooking temperatures 
Electric cooktops with Even-Heat™ technology feature elements that ensure consistent heat for exceptional boiling, simmering and melting. Triple- and/or double-ring elements allow cooks the versatility to select the appropriate element based on cookware size. In addition to exceptional performance, select models feature die-cast knobs.
Considerations:
Utilizes electricity to power heating elements
Offers an attractive watermark pattern that adds to the elegance of the sleek, easy to clean ceramic-glass surface

Provides increased flexibility for installation and relocation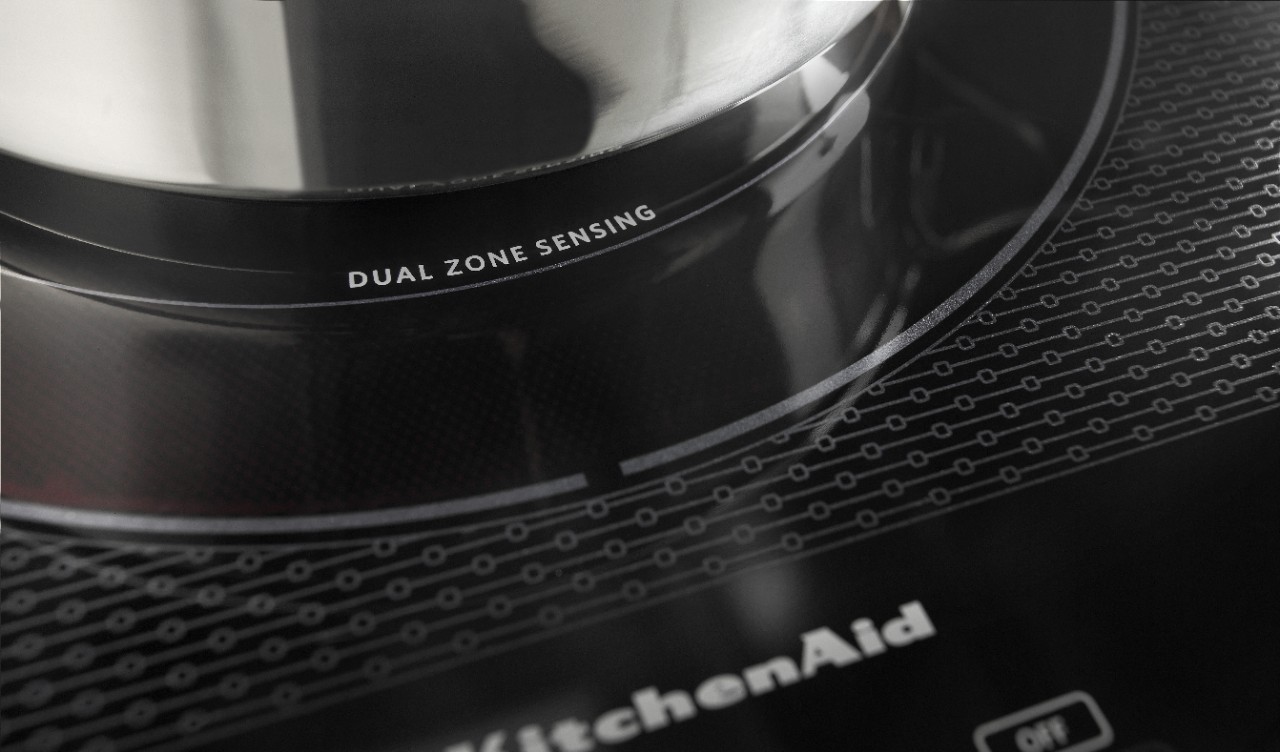 Induction Cooktops

Induction technology generates heat directly in magnetic cookware, making the cookware the heat source instead of a burner or element. This provides precise, responsive heating and cooling similar to a gas cooktop with a smooth ceramic-glass surface that allows for effortless cleanup.

Downdraft Cooktops

Instead of requiring overhead vent, cooktops with a built-in downdraft ventilation system draw smoke, steam, and odor directly from the cooktop, then out of the kitchen through ductwork in the cabinet blow. 

HOW COUNTER COOKTOPS WORK

Enjoy the convenience of a stove cooktop without installing a full a range. From simmering to boiling, the settings and features of KitchenAid cooktops help meet your every need. Plus, standalone cooktops provide versatility to your kitchen design since they can be placed in an island or anywhere along a countertop to complement your wall oven or provide additional cook space.